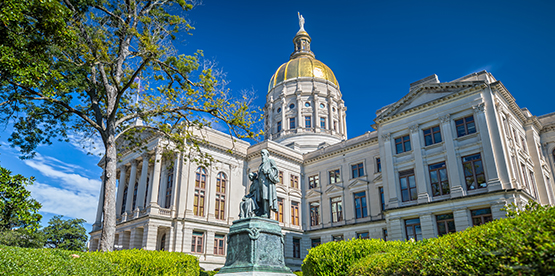 A&B Abstract: In a series of 2019 settlement agreements, the Massachusetts Attorney General has publicly provided insights into her compliance expectations for residential mortgage servicers.  The settlements demonstrate a focus on compliance with the Commonwealth's Act to Prevent Unlawful and Unnecessary Foreclosures, codified in part as M.G.L. Chapter 244, Section 35B ("Section 35B") and its unfair and deceptive acts and practices law (the "UDAP law"), found in Chapter 93A of the Massachusetts General Laws.
Section 35B and Chapter 93A Expectations
Section 35B prohibits a creditor (defined to include a servicer) from causing publication of notice of a foreclosure sale upon "certain mortgage loans" unless it has first taken reasonable steps and made a good faith effort to avoid foreclosure.  To be considered to have taken reasonable steps and made a good faith effort to avoid foreclosure, a creditor must have provided a statutorily defined notice ("35B Notice") at the time a borrower is in default.  Additionally, if certain criteria are met, a creditor must conduct a review to determine whether the borrowers are eligible for a loan modification prior to publishing a notice of foreclosure sale pursuant to M.G.L. ch. 244, Section 14. While the requirements may sound simple, they are complex and difficult to operationalize.
To avoid violations of Section 35B and the UDAP law, the Massachusetts Attorney General expects servicers to:
Accurately record, capture or note in the servicing system when borrowers exercise their right to pursue a loan modification under Section 35B by returning the mortgage modification options form ("MMO"), as required by 209 CMR 56.09;
Complete a timely review of borrowers' loan modification applications, as required by Section 35B(c), and avoid causing undue delay in the loan modification review process;
Disclose to borrowers the servicer's determination of the income, debts and obligations and the net present value assessment performed by the servicer in the review of the loan modification, as required by Section 35B(c);
Offer modifications, including short-term and interest-only modifications that reflect the borrower's future ability to repay the modified mortgage loan according to its scheduled payments, as required by Section 35B(b);
Not deny loan modification applications on the basis that the borrower did not return sufficient documents to be reviewed, if the servicer did not adequately or timely communicate the requirements to the borrowers or identify when all such documents have in fact been submitted;
Provide borrowers with notice of their right to present a counter-offer after being offered a loan modification as part of a Section 35B review, as required by Section 35B(c);
Take reasonable steps and make a good faith effort to avoid foreclosure when a borrower requested a loan modification;
Not record affidavits pursuant to Section 35B(f) attesting compliance with the requirements of Section 35B where deficiencies exist  in the servicers' Section 35B loan modification review process, including the failure to identify MMO forms returned by the borrower; and
Accurately and timely report accurate borrower response rates under Section 35B to the Massachusetts Division of Banks ("DOB") as required by 35B(g).
Additional Chapter 93A Expectations
To avoid UDAP concerns, servicers should also:
Provide borrowers in default meaningful access to a single point of contact ("SPOC"), such that borrowers can (i) reach a person who can provide information about the modification application, foreclosure status or other account information, and (ii) adequately ensure accessibility to company representatives to ensure borrowers do not encounter connectivity issues, including busy signals, long hold times, and multiple transfers without reaching a live representative;
Provide successors-in-interest ("SIIs") information about what documentation is required to access the account, provide SIIs accurate information as to the availability and requirements related to loss mitigation programs, and adequately note in borrower account files a confirmed SII, such that surviving spouses or other types of SIIs are not required to resubmit death certificates or other documentation, when a servicer already has  such documentation;
Proactively  communicate with limited English proficiency ("LEP") borrowers in their native language to provide information related to the mortgage account, adequately notate in the borrower account files a borrowers LEP status such that LEP borrowers do not have to reestablish their language-access needs with each contact with a servicer, and do not make outgoing calls to previously confirmed LEP borrowers without first engaging reasonably available translation services, such that LEP borrowers (i) encounter an English-speaking representative, (ii) face unexplained holds while translation services are engaged, and (iii) become confused about the nature of the call and disconnect;
Allow borrowers to complete short sales by (i) approving, explicitly or implicitly, a listing price in connection with a short sale application only after confirming the loan's investor would accept an offer received at that price, (ii) not countering or rejecting short sale offers that meet the approved listing price due to a failure to obtain investor proceeds requirements prior to explicitly or implicitly approving the listing price, (iii) having adequate processes to resolve disputes in valuation of a property, and (iv) having a standardized or consistent review process such that borrowers attempting to complete a short sale do not have to relist the property to meet the servicer's requirements; and
For in-flight modifications, ensure that loss mitigation applications initiated by a prior servicer are continued and  identify and honor loan modifications offered by previous servicer.
Takeaway:  
These settlement agreements serve as a reminder that Massachusetts continues to be active in mortgage servicing issues and will use its broad and sometimes nebulous UDAP authority to enforce activities that aren't specifically regulated under existing law.