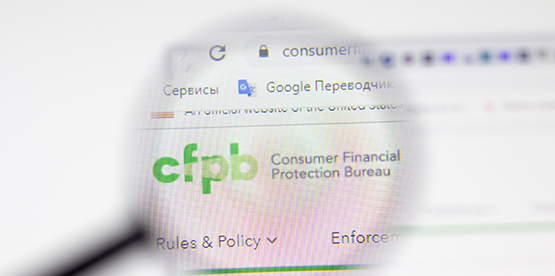 A&B Abstract:
On September 29, 2022, the Consumer Financial Protection Bureau ("CFPB"), sued MoneyLion Technologies Inc. and 37 of its subsidiaries ("MoneyLion") in New York federal court for violations of the Military Lending Act (the "MLA") and Consumer Financial Protection Act ("CFPA").
The Allegations
The CFPB alleges that MoneyLion offered installment loans that consumers could not access unless they enrolled in a membership program with monthly membership fees.  While MoneyLion represented to consumers that they "had the right to cancel their memberships for any reason," it "maintained a policy prohibiting consumers with unpaid loan balances from canceling their memberships."
According to the CFPB, MoneyLion's membership model resulted in violations of the MLA's 36% APR cap.  Under the MLA's implementing regulation, APR is calculated as including "fee[s] imposed for participation in [an] arrangement for consumer credit."  Based on this, the CFPB argues that the membership fees MoneyLion required servicemembers to pay to gain access to installment loans must be included in those loans' APR.  If correct, those loans' APR would unlawfully exceed 36%.
The CFPB also alleges that the installment loans to servicemembers violated the MLA by containing unlawful arbitration clauses and failing to contain required disclosures.
Lastly, the CFPB alleges that MoneyLion's membership model resulted in unfair, deceptive, and abusive acts or practices under the CFPA. Particularly, the CFPB alleges that MoneyLion misled and injured consumers by representing to consumers that they had the right to cancel their memberships when, in fact, they did not.
Takeaways
The MoneyLion suit serves as a good reminder that every lending program should: (i) account for the additional protections provided to uniquely situated borrowers, such as servicemembers under the MLA; (ii) scrutinize any fees paid by consumers that could be viewed as increasing a loan's APR; and (iii) review representations they make to consumers to align with the commercial realities and the regulatory requirements of the products they offer.