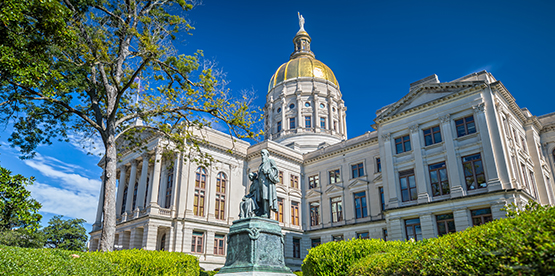 A&B ABstract:  On January 21, 2020, New York Governor Andrew Cuomo proposed a measure to license consumer debt collectors as part of his budget bill. If enacted, the measure would require any person acting as a "consumer debt collector" in New York to obtain a license from the New York Banking Superintendent.
Effective October 1, 2020, the measure would require any person acting as a consumer debt collector either directly or indirectly in the State of New York to obtain a license.
Who is a Consumer Debt Collector?
The proposed bill defines a "consumer debt collector" as "any person who engages in a business, a principal purpose of which is the collection of consumer debts or of debt buying, or who regularly collects or attempts to collect, directly or indirectly, consumer debts owed or due to another person." The definition also includes any creditor that "in the process of collecting its own consumer debts, and uses [sic] any name other than its own, which would reasonably indicate that a third person is collecting or attempting to collect a consumer debt." The measure would set a one-year license period, with an expiration date of September 1 each year.
Exemptions
Although the definition of "consumer debt collector" is broad, the proposed bill does carve out exemptions for a variety of entities. Notably, loan servicers are exempt from licensing if they are servicing loans or accounts that are not delinquent. Additionally, the measure exempts from licensure a national bank and any subsidiary or affiliate of a national bank if the entity is not primarily engaged in the business of purchasing and collecting upon delinquent debt, other than debt secured by real property. However, unlike many other states (such as Illinois and Washington), New York would not exempt attorneys from licensure.
License Requirements
The proposed bill would require that consumer debt collectors file and maintain a $25,000 surety bond in connection with the application for, and renewal and maintenance of, a consumer debt collector license. Further, expiration of a debt collector's bond without a replacement being filed with the New York Department of Financial Services would cause automatic expiration of a license.
Practice Restrictions
The proposed bill also includes substantive restrictions on communications with consumer debtors. Significantly, the measure would prohibit a consumer debt collector from contacting a consumer debtor outside the hours of 8 a.m. to 8 p.m. local time for the consumer debtor. This prohibition deviates from a similar provision in the Fair Debt Collections Practices Act ("FDCPA"). The FDCPA prohibits debt collectors from contacting consumers outside of the hours of 8 a.m. to 9 p.m. local time for the consumer.
Takeaways
If enacted, the proposed bill would expand the scope of licensing for debt collectors in New York, which are currently licensed only by individual municipalities. Further, in its current form, the measure would require attorneys to be licensed to collect on delinquent debt. We will continue to monitor this measure, which has a high likelihood of passage given its inclusion in Governor Cuomo's budget bill.