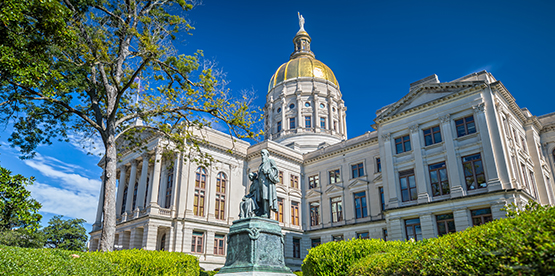 A&B ABstract: New Jersey is the latest state to require the licensing of an entity that passively invests in whole residential mortgage loans on a servicing-released basis or in the servicing rights in such loans. The New Jersey Department of Banking and Insurance recently released Bulletin No. 19-13 to elaborate on the state's new licensing requirement, and to clarify that applications must be submitted by April 13, 2020.
Discussion
New Jersey enacted the Mortgage Servicers Licensing Act, N.J.S.A. 17:16F-27 to -46 ("Act"), on July 28, 2019, to create a new licensing requirement for entities "servicing" New Jersey mortgage loans. Notwithstanding the effective date of the Act, the New Jersey Department of Banking and Insurance ("DOBI") did not provide a means by which such an entity may apply for a Mortgage Servicer License or clarification regarding the types of activities that constitute "servicing" in the state.
A New Licensing Obligation
In response to the industry's questions regarding these points, DOBI recently released Bulletin No. 19-13. Bulletin No. 19-13 reiterates that the Act expressly provides that an entity is prohibited from acting, either directly or indirectly, as a mortgage servicer in New Jersey without obtaining a license. The term "mortgage servicer" is broadly defined as:
"[A]ny person, wherever located, who, for the person or on behalf of the holder of a residential mortgage loan, received payments of principal and interest in connection with a residential mortgage loan, records the payments on the person's books and records and performs the other administrative functions as may be necessary to properly carry out the mortgage holder's obligations under the mortgage agreement, including, when applicable, the receipt of funds from the mortgagor to be held in escrow for the payment of real estate taxes and insurance premiums and the distribution of the funds to the taxing authority and insurance company."
The term also includes "a person who makes payments to borrowers pursuant to the terms of a home equity conversion mortgage or reverse mortgage."
Significantly, Bulletin No. 19-13 states that "[t]he New Jersey Mortgage Servicer License … applies to all holders of mortgage servicing rights, including holders of master servicing rights." Accordingly, it is now clear that DOBI considers a passive investor in New Jersey whole residential mortgage loans on a servicing-released basis or the servicing rights in such loans to be a "mortgage servicer" and requires such a person to hold a Mortgage Servicer License to conduct business.
Exemptions
Importantly, the Act provides certain exemptions from this licensing requirement, including, but not limited to:
Any bank, out-of-state bank, credit union chartered in New Jersey, federal credit union, or out-of-state credit union, provided that that bank or credit union is federally insured;
Any wholly-owned subsidiary of that bank or credit union;
Any operating subsidiary in situations in which each owner of the operating subsidiary is wholly-owned by the same bank or credit union; and
Any entity licensed as a Residential Mortgage Lender or Correspondent Residential Mortgage Lender pursuant to the New Jersey Residential Mortgage Lending Act, N.J.S.A. 17:11C-51 to -89 ("RMLA"), as long as it meets mortgage servicer registration requirements under the Act.
DOBI intends to release an application for this license on the Nationwide Multistate Licensing System & Registry this month. Further, DOBI will require all entities that are not exempt from the Act to apply for a Residential Mortgage Servicer License by April 13, 2020. Any entity claiming an exemption on the grounds that it is already licensed under the RMLA should ensure that it is appropriately registered by that date.
Other Provisions of Note
The Act also subjects licensees and other entities engaging in "mortgage servicing" to various regulatory obligations, restrictions, and prohibitions. Specifically, it creates new operational requirements for some mortgage servicers, and creates a list of prohibited activities for all mortgage servicers. Further, the Act provides DOBI with investigative, examination, and enforcement authority, including the power to impose civil monetary penalties of up to $25,000 per violation. DOBI anticipates proposing new rules under the Act to further assist mortgage servicers in meeting their obligations.
Takeaway
As Bulletin No. 19-13 provides that entities operating without a Mortgage Servicer License will be deemed to be engaging in unlicensed activities and may be subjected to an enforcement action, we encourage all persons engaging in "mortgage servicing" in the state to consider whether a license is required early on in the application cycle. This is an area of focus for DOBI, and we expect its continued attention in the months ahead.