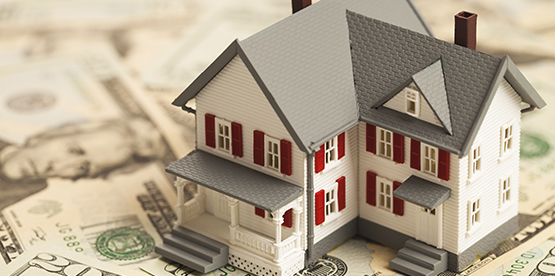 A&B Abstract:
On June 9, Illinois became the latest state in a growing trend to authorize remote work for mortgage loan originators and mortgage company employees. This makes five states joining the list of jurisdictions legislatively permitting MLOs to work remotely since Montana enacted similar legislation in March, with more states expected during the 2024 legislative sessions.
The Illinois amendments to The Residential Mortgage License Act of 1987, signed by Governor Pritzker on June 30, 2023, take effect on January 1, 2024 and specifies requirements that licensed MLOs must follow to allow employees to work from remote locations. These changes include:
Requiring the licensee to have written policies and procedures for supervising mortgage loan originators working from a remote location;
Restricting access to company platforms and customer information in accordance with the licensee's comprehensive written information security plan;
Prohibiting in-person customer interactions at a mortgage originator's residence unless the residence is a licensed location;
Prohibiting maintaining physical records at a remote location;
Requiring customer interactions and conversations about consumers to be in compliance with state and federal information security requirements.
Mandating mortgage loan originators working from a remote location to use a secure connection, either through a virtual private network (VPN) or other comparable system, to access the company's system;
Ensuring the licensee maintains appropriate security updates, patches, or other alterations to devices used for remote work;
Requiring the licensee to be able to remotely lock, erase, or otherwise remotely limit access to company-related contents on any device; and
Designating the loan originator's local licensed office as their principal place of business on the NMLS.
Nevada, Virginia, and Florida passed legislation resembling the Illinois law, mandating similar security, compliance, and surveillance requirements.
Temporary Guidance Ending
Remote work flexibility is now the majority stance for the industry. The four states mentioned above are the most recent since Montana passed similar legislation in March. Of the 53 U.S. jurisdictions tracked by the Mortgage Bankers Association (including Washington, D.C., Guam, and Puerto Rico), 30 have implemented permanent statutes or regulations allowing remote work, with 9 more jurisdictions still operating under temporary guidance permitting remote work.
Of the states still operating under temporary guidance, Oklahoma's guidance expires December 31, 2023. The state government will need to take further action, whether legislative or regulatory, to continue to allow MLOs to work remotely. Louisiana issued temporary guidance in July 2020, which would stay active, "as long as there is a public health emergency relating to COVID-19, as declared by Governor Edwards of the State of Louisiana, or until rescinded or replaced." Governor Edwards ended the emergency in March 2022 when he did not renew the expiring order. Remote work in Louisiana is now operating in a grey zone with regards to whether the temporary order is still in effect due to the, "until rescinded" language.
Different Methods, Similar Results
Although remote work is the new norm, states are taking different routes to allow MLOs to work remotely. Many statehouses passed legislative statutes, which allow for stable policies but can be difficult to revise through the legislative process. These statutes tend to follow similar structures and have similar requirements. Illinois, Virginia, Florida, and Nevada require MLOs to work from home so long as certain records are not maintained in remote locations, professionals do not meet with customers outside of licensed facilities, employees are properly supervised as required by the license, and the company maintains adequate cybersecurity measures to protect customer data.
Nebraska's state legislature did not pass specific guidance regarding remote work for MLOs, but rather, passed authorization to allow the Nebraska Department of Banking and Finance to promulgate regulations allowing remote work for MLOs. The Department has not yet issued permanent guidance for local MLOs regarding remote work requirements. Although using the regulatory system to implement rules may take longer to implement, it is also more flexible to changing circumstances and generally permits regulators to revise guidance faster than it takes a state legislature to convene, draft, and pass appropriate amendments to existing legislation.
Takeaway
The post-COVID workforce is clinging onto the last bit of convenience that the pandemic forced upon us. Surveys show that remote work flexibility is now the primary perk that would drive people to different employers. Since the technology needed to safely conduct business remotely is now proven, states are realizing that the easiest way to retain qualified mortgage professionals is to allow remote work flexibility. The American Association of Residential Mortgage Regulators (AARMR) expressed concern over a lack of remote work options in 2022 before states started passing permanent legislation. State legislatures embraced AARMR's concern that a lack of remote work options could cause professionals to leave the industry, further widening the access gap for already underserved communities. The remote work trend has touched other industries that were previously in-person only and is likely to grow in those other industries (e.g., remote notarization) as far as practically feasible.
* We would like to thank Associate, CJ Blaney, for their contributions to this blog post.