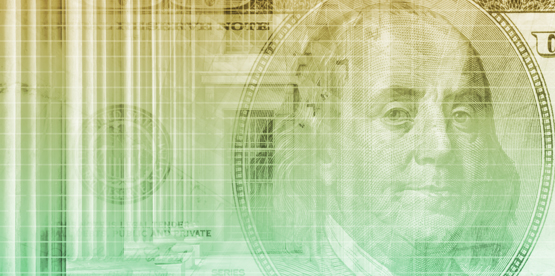 A&B ABstract:
On Tuesday, March 2, the Senate Committee on Banking, Housing, and Urban Affairs convened a remote hearing to consider the nominations of Rohit Chopra to be Director of the Bureau of Consumer Financial Protection (CFPB or Bureau) and Gary Gensler to be Chairman of the Securities and Exchange Commission. Mr. Gensler received the bulk of questioning by the Senators during the roughly three-hour hearing.  What follows are key take-aways from the hearing relating to the CFPB:
There were no fireworks.
Given the polarizing history of the CFPB, some media reports in advance of the hearing anticipated testy questioning from Republican Senators. However, questioning was cordial, perhaps owing in part to the limitations of asking questions of nominees in a remote environment rather than in the Committee's hearing room, but also owing in part to the fact that Mr. Chopra performed well and made no significant missteps.
Barring any unforeseen complications and the satisfactory completion of questions for the record (QFRs) submitted by Senators, the absence of discord at the hearing strongly suggests that Mr. Chopra has a reasonably assured path forward to confirmation, even with the Senate evenly split at 50-50. While no date has been set for the Committee's vote on Mr. Chopra's nomination, Chairman Sherrod Brown indicated that he wanted to move quickly.
"Tough but fair."
in testimony delivered to the Committee, Mr. Chopra sought to present himself as a tough but fair regulator. In his prepared remarks, he focused on the impact of the pandemic on consumer credit markets, including loan defaults and auto repossessions. He identified "persistent pain points" for consumers, including errors on credit reports and in the attempted collection of debts already paid or not owed. With respect to the housing market, he focused on the prospect of consumers losing their homes and stated that "fair and effective oversight" can promote resiliency in the mortgage market and address "systemic inequities faced by families of color." He concluded his prepared remarks by pledging to approach the CFPB's mission with an "open mind and attuned to market realities."
COVID-19 and foreclosures
In response to a question from Chairman Brown about what role the CFPB can play in preventing another foreclosure crisis, Mr. Chopra stated that regulators had missed linkages between the mortgage market and the broader economy during the prior financial crisis. He stated that "we saw too many unlawful foreclosures, and it's going to be critical for the CFPB to monitor those markets using the best available data and insights, enforce homeowner protections when it comes to foreclosure mitigation, and work across the government so we do not see a déjà vu or that crisis again." Later in the hearing, when asked by Senator Tester what his housing priorities will be, Mr. Chopra specifically identified being "ready to address potentially looming problems when it comes to forbearances that might flip to foreclosures."
These answers strongly suggest that the Bureau will focus its risk-based market monitoring, supervisory, and enforcement efforts on mortgage servicing activities this year.
Data privacy and "Big Tech" scrutiny
In response to a question from Chairman Brown about the biggest risks (outside of housing) that consumers face due to the pandemic, Mr. Chopra noted that "it will be critical for the CFPB to take a hard look at how big tech companies and others are entering financial services, the impact on our privacy and personal data. We must look at today's problems but also anticipate tomorrow's risks." Later in the hearing, in response to a question from Senator Kennedy Mr. Chopra again described "the mass databases collected by the big tech companies that are increasingly part of financial services" as one of the notable "big issues we are facing." And in a second round of questioning by Chairman Brown, Mr. Chopra expressed concern about the implications of mass data collection for consumer privacy, and the transparency of algorithmic credit decision-making. He also said "big data, particularly by large platforms, who have detailed behavioral data on all of us, is something we must carefully look at…we need to make sure that we have a vibrant and competitive market and not one that is simply dominated by a few."
Mr. Chopra's evident focus on potential consumer privacy and consumer protection risks posed by "big tech" companies providing financial services is consistent with concerns he has raised as a Commissioner at the FTC.
No indication on direction of QM Rules
In response to a question from Senator Tester about the most important considerations as CFPB looks to revise the QM rules, Mr. Chopra demurred, stating that he had an open mind and looked forward to getting input from everyone and determining how the rule needs to evolve over time.
Enforcement approach
When asked by Chair Brown about helping consumers affected by the coronavirus crisis, Mr. Chopra laid out his general approach to enforcement: "If there are unlawful, egregious practices, it is important for enforcement to make sure that they stop — that's what's best for consumers, that's what's best for the honest market participants, and that's the role Congress has asked the CFPB to play." Later, when Senator Cortez Masto asked Mr. Chopra for his views on seeking restitution for consumers, he affirmed that restitution will be a critical part of CFPB's law enforcement work in order to make victims whole.
Student loans
When asked by Senator Smith for his views on what the CFPB can do to protect federal student loan programs, Mr. Chopra said that it is critical that loans servicers live up to their obligations and that they communicate and make sure that borrowers can navigate their options, and that the CFPB has a role to play in working with the Department of Education and State Attorneys General and state licensers to avoid an avalanche of defaults when borrower repayments are restarted.
Regulation by enforcement
When pressed by Senator Scott about the "regulation by enforcement" doctrine used by former Director Cordray, Mr. Chopra said he would commit to transparency "and I also will commit that the CFPB and every federal agency should be focused on fixing harms, making it clear to marketplace participants what's expected of them."
Mr. Chopra's statement is a significant commitment to fair notice and due process in the enforcement of federal consumer financial law. If Mr. Chopra makes good on his commitment to provide clear rules of the road before commencing enforcement actions, it will be welcome news for market participants.