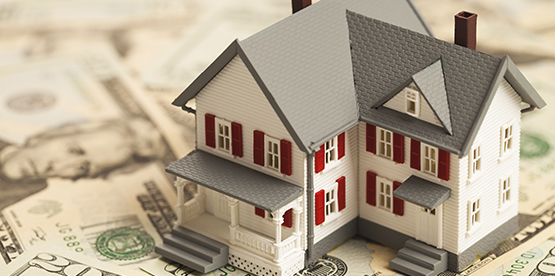 A&B Abstract:
Furthering the Justice Department's Combating Redlining Initiative, the Department of Justice has announced another redlining settlement.  But this settlement is different – this one involves a bank that has received top marks by its prudential regulator, the Federal Deposit Insurance Corporation (FDIC), for its compliance with the Community Reinvestment Act (CRA), a statute enacted to reduce redlining, for the same years that the DOJ alleged the bank engaged in redlining.
The DOJ's Allegations
Lakeland Bank is a northern New Jersey-based, state chartered bank with more than $10 billion in assets.  The DOJ alleged violations of the Fair Housing Act and Equal Credit Opportunity Act (ECOA)/Regulation B, and specifically "that Lakeland engaged in illegal redlining by avoiding providing home loans and other mortgage services, and engaged in discrimination and conduct that would discourage mortgage applications from prospective applicants who are residents of or seeking credit in majority Black and Hispanic census tracts" located in its northern New Jersey assessment area.  In entering the more than $13 million settlement, the Bank did not admit to any of the DOJ's allegations.  It agreed to various requirements to strengthen its fair lending compliance program, including investing in a loan subsidy fund, opening additional branches, and expanding its CRA assessment area.
The FDIC's Findings
What is curious, however, is that in its latest CRA performance evaluation, the FDIC determined that Lakeland "exhibits a good record of serving the credit needs of the most economically disadvantaged areas of its assessment area, low-income individuals, and/or very small businesses, consistent with safe and sound banking practices."  It determined that there is in fact strong competition for lending in the area, but that the bank nonetheless showed good penetration to borrowers of low- and moderate-income levels and in low- and moderate-income areas.  Further, the FDIC determined that the bank "makes extensive use of innovative and/or flexible lending practices in order to serve assessment area credit needs," noting that the bank's programs provide lower down payments, lower interest rates, down payment assistance, first-time homebuyer programs, and unsecured small dollar loan programs, for lower-income individuals and small businesses.  The FDIC also called Lakeland "a leader in making community development loans."  In fact, Lakeland received a rating of "Outstanding," the highest rating which only a small number of banks achieve, in each of its CRA exams for more than a decade.
CRA versus Fair Lending Laws
The rub is that the CRA is not a fair lending statute, as it focuses on income disparity and not racial disparity, though it often goes hand in glove with the fair lending laws.  For example, a failure to comply with fair lending laws (e.g., the Fair Housing Act, ECOA/Regulation B) can result in a downgrade of a bank's CRA rating, despite its satisfactory or better performance in its CRA evaluation.  The CRA is enforced by the OCC, FDIC, and Federal Reserve Board.  The fair lending laws are typically enforced by the OCC, FDIC, Federal Reserve, CFPB, NCUA, FTC, and HUD (along with state regulators).  The threshold for an agency's referral to DOJ for enforcement proceedings is low, requiring reason to believe there is a pattern or practice of discrimination.
Takeaway
In practice, the Lakeland settlement shows how a bank can be susceptible to fair lending risk with respect to redlining, and yet still pass its (anti-redlining) CRA examination with flying colors.  Maybe that is a reason to revise the CRA regulations (spoiler alert: that's already in the works).  Or maybe it is a reminder to banks to mind the forest and the trees.  Focusing on CRA is necessary but not sufficient, and a bank needs to ensure it is regularly monitoring its lending activity for potential redlining.