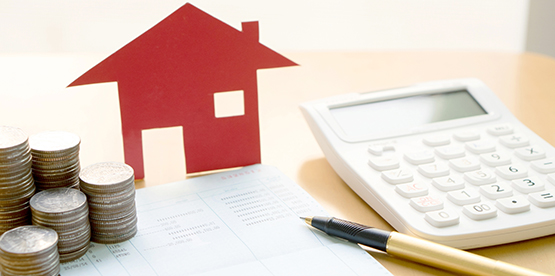 A&B ABstract: In a webinar earlier this month, the Washington Department of Financial Institutions provided updates on licensing, rulemaking, and recent examination findings.
On June 2, the Washington Department of Financial Institutions ("DFI") held a webinar covering mortgage industry updates in the state.  Among the topics discussed were:
Licensing Updates
Between May 2020 and May 2021, the DFI has seen a substantial increase in licensing activities involving issuances and renewals for both mortgage loan originators and companies, including MLO temporary authority to operate.
Rulemaking Updates
On June 15, the DFI will hold an industry stakeholders meeting to consider amending the rules under the Consumer Loan Act ("CLA," WAC 208-620) and the Mortgage Broker Practices Act ("MBPA," WAC 620-660) to allow MLOs to work from home without licensing the residence as a branch office.  The proposed rules will implement enacted Senate Bill 5077 (2021 Wash. Sess. Laws 15), which takes effect on July 25.
Examination Updates
During the first quarter of 2021, the DFI conducted examinations for the review period of October 2020 through April 2021.  Commonly identified violations included:
For mortgage loan servicing:
Failure to file accurate annual assessments;
Failure to suppress adverse credit reporting for CARES Act forbearances, most often during the initial months of forbearance;
Failure to maintain records (typically involving subservicers);
Inaccurate adjustable rate change information (i.e., incorrect margin or index); and
Inaccurate consolidated annual reports.
For mortgage loan origination, under the CLA:
Failure to update surety bond amounts as required by WAC 208-620-320;
Failure to date residential mortgage loan applications (initial and revised) as required by WAC 208-620-550(18);
Failure to have day-to-day operations managers licensed as an MLO; and
Failure to have a written supervisory plan in place.
For mortgage loan origination, under the MBPA:
With respect to quarterly mortgage condition reports ("MCRs"), failure to timely file and/or failure to file accurate MCRs;
Failure to develop and implement an adequate Anti-Money Laundering program;
Failure to provide updated lock-in agreements when lock terms change;
Failure to include a link to the company's NMLS consumer access website on all internet advertisements; and
Advertising violations, namely using disallowed phrases (such as "best" or "lowest" when describing rates, fees, and programs) or advertising "no closing costs" or that something is "free".
Takeaways
The webinar suggests that the pandemic has created both a surge in license applications and renewals, as well as increases in the volume of mortgage loans, for Washington licensees.
The examination findings serve as a reminder to Washington State licensees to be mindful of their own compliance management and quality control processes, in order to ensure that they are conducting business activities in compliance with all statutes and regulations (to include the CLA and MBPA).