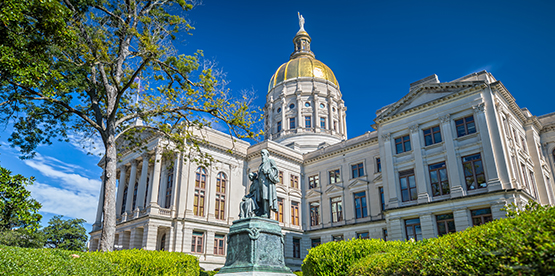 A&B ABstract:
As we have previously reported, the Administrator of the Colorado Uniform Consumer Credit Code has been engaged in litigation against certain marketplace lending programs, alleging the marketplace lenders were the true lenders and could not enforce contracts in excess of Colorado's statutory interest rate cap.
On August 18, 2020, the parties filed Stipulations to Dismiss the two matters – Martha Fulford, Administrator Uniform Consumer Credit Code v. Marlette, Wilmington Trust, NA, solely as trustee for certain trusts, Wilmington Savings Fund Society, and intervenor Cross River Bank, and Martha Fulford, Administrator Uniform Consumer Credit Code v. Avant of Colorado LLC d/b/a Avant, Avant Inc. n/k/a Avant, LLC, Wilmington Trust, N.A., not in its individual capacity, but solely as a trustee for certain trusts, Wilmington Saving Fund Society, FSB, not in its individual capacity, but solely as trustee for certain trusts, and Avant PB SPV, LLC.  The Stipulation included a copy of the actual settlement agreement as an Exhibit.
Settlement Terms
The settlement is being hailed by the parties as a win for Colorado borrowers as well as all parties to the litigation.  Under the settlement, responsible lending programs can continue to offer Colorado borrowers liquidity while protecting them from higher cost credit programs, while preserving the State's right to supervise such programs.  It also maintains the enforceability of those loans originated by the banks under these programs, whether retained by the banks or transferred to a non-bank purchaser.  And it provides access to innovative products designed to meet the needs of underserved consumers.
Safe Harbor
In resolving the litigation, the settlement provides a safe harbor for loans originated to Colorado borrowers under the programs, and at least some other similar programs, if certain conditions are met.  Those terms include that:
The maximum APR not exceed 36%;
The non-bank platforms obtain or maintain a Colorado license and file regular reports;
All aspects of the program be subject to active supervision by the banks consistent with applicable banking guidelines;
The bank will fund all loans at origination; and
Certain limitations on the platforms' ability to commit to purchase certain loans originated by the banks in advance.
Loan Deferral
In addition, the platforms have agreed to make available to Colorado borrowers with loans having interest rates above 21% a loan deferral program that allows them to defer installments for up to 60-days.  This first of its kind settlement may provide a framework for similar programs throughout the United States, allowing underserved consumers to obtain responsible credit on terms that give them the financial freedom to meet their needs from lenders who provide a transparent and cost effective means of accessing those credit markets.
Alston & Bird represented the Avant and Wilmington defendants in the Avant matter, led by John Redding, a partner in the firm's Los Angeles office.