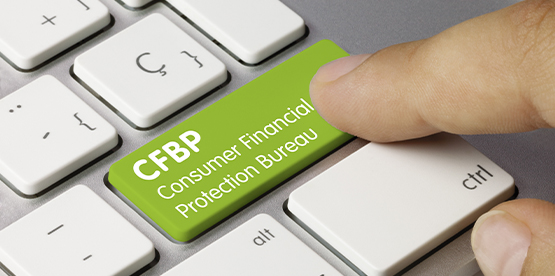 A&B ABstract:
On November 16, 2022, the Consumer Financial Protection Bureau ("CFPB" or "Bureau") released its Fall 2022 Supervisory Highlights (Issue 28) (the "Supervisory Highlights"), which, among other things, announces the creation of a Repeat Offender Unit and highlights supervisory observations from examinations conducted by the Bureau in the first half of 2022.  Below we discuss some of the key takeaways from the Supervisory Highlights.
The Supervisory Highlights
CFPB's New Repeat Offender Unit
The CFPB announced the creation a Repeat Offender Unit ("ROU") to focus its supervision on repeat offenders with the intent to recommend specific corrective actions to stop recidivist behavior. The ROU intends to engage in closer scrutiny of repeat offenders' compliance with certain orders, along with the following activities:
Reviewing and monitoring the activities of repeat offenders;
Identifying the root cause of recurring violations;
Pursuing and recommending solutions and remedies that hold entities accountable for failing to consistently comply with federal consumer financial law; and
Designing a model for review of orders and monitoring that reduces the occurrences of repeat offenders.
The creation of the ROU is not surprising given Director Chopra's prior statements signaling that the Bureau would focus its efforts on reining in corporate recidivism in the financial services industry. For example, in March 2022, Director Chopra delivered a speech to the University of Pennsylvania Law School, entitled Reining in Repeat Offenders, in which the Director noted that "[a]t the CFPB, we have plans to establish dedicated units in our supervision and enforcement divisions to enhance the detection of repeat offenses and corporate recidivists and to better hold them accountable…[and that] for serial offenders of federal law, the CFPB will be looking at remedies that are more structural in nature, with lower enforcement and monitoring costs…[including] seek[ing] 'limits on the activities or functions' of a firm for violations of laws, regulations, and orders."
Supervisory Observations
The Supervisory Highlights identifies numerous supervisory observations pertaining to consumer reporting, debt collection, mortgage origination, mortgage servicing, and payday lending, among other topics. We discuss several of the Bureau's notable observations below.
Consumer Reporting
With respect to credit reporting, the CFPB found violations of the Fair Credit Reporting Act and/or Regulation V involving the following issues:
Certain nationwide consumer reporting agencies failed to provide reports to the CFPB regarding consumer complaints received from consumers that the Bureau transmits to the credit reporting agency if those complaints are about "incomplete or inaccurate information" that a consumer "appears to have disputed" with the agency;
Some furnishers, including third-party debt collection furnishers, continue to: (1) inaccurately report information despite actual knowledge of errors; (2) fail to correct and update furnished information after determining such information is not complete or accurate; and (3) fail to establish and follow reasonable procedures to report the appropriate date of first delinquency on applicable accounts; and
Some furnishers also continue to fail to establish and implement reasonable written policies and procedures regarding the accuracy and integrity of furnished information, such as by verifying random samples of furnished information, and fail to conduct reasonable investigations of direct disputes by neglecting to review relevant information and documentation.
Debt Collection
In recent examination activity, the CFPB has identified certain violations of the Fair Debt Collection Practices Act, such as:
Examiners found that certain larger participant debt collectors engaged in conduct intended to harass, oppress, or abuse consumers during telephone calls by continuing to engage in conversation even after consumers stated that the communication was causing them to feel annoyed, harassed, or abused.
Examiners found that debt collectors engaged in improper communication with third parties about a consumer's debt when communicating with a person who had a similar or identical name to the consumer.
Mortgage Origination
Regarding mortgage origination, the CFPB found violations of Regulation Z and deceptive acts or practices prohibited by the Consumer Financial Protection Act ("CFPA"), such as:
Examiners found that certain entities improperly reduced loan origination compensation based on a term of a transaction by failing to use actual costs and fee amounts that were accurate and known to loan originators at the time initial disclosures were provided to consumers. Subsequently at closing, consumers were provided a lender credit when the actual costs of certain fees exceeded the applicable tolerance thresholds, which led entities to reduce loan originator compensation after loan consummation by the amount provided in order to cure the tolerance violation. Notably, the Bureau found that in each instance, the settlement service had been performed and the loan originator knew the actual costs of those services. The loan originators, however, entered a cost that was completely unrelated to the actual charges that the loan originator knew had been incurred, resulting in information being entered that was not consistent with the best information reasonably available. Thus, examiners found that the unforeseen increase exception permitted by Regulation Z did not apply to these situations.
Examiners also identified a waiver provision in a loan security agreement, which was used by certain entities in one state, that was determined to be deceptive in violation of the CFPA. The waiver provided that borrowers who signed the agreement waived their right to initiate or participate in a class action. The language was found to be misleading because a reasonable consumer could understand the provision to waive their right to bring a class action on any claim, including federal claims, in federal court, which is expressly prohibited by Regulation Z.
Mortgage Servicing
The Bureau indicated that its mortgage servicing examinations focused on servicers' actions as consumers experienced financial distress related to COVID-19. Mortgage servicing findings by the CFPB included the following:
Servicers engaged in abusive acts or practices by charging sizable phone payments fees when consumers were unaware of the fees' existence and, if disclosures were provided, providing general disclosures indicating that consumers "may" incur a fee did not sufficiently inform consumers of the material costs;
Servicers engaged in unfair acts or practices by:

charging consumers fees during a CARES Act forbearance plan, in violation of the CARES Act's prohibition on the imposition of "fees, penalties, or interest beyond the amounts scheduled or calculated as if the borrower made all contractual payments on time and in full under the terms of the mortgage contract"; and
failing to timely honor requests for forbearance from consumers;

Servicers engaged in deceptive acts or practices by misrepresenting that certain payment amounts were sufficient for consumers to accept a deferral offer at the end of their forbearance period, when in fact, they were not due to updated escrow payments; and
Servicers violated Regulation X by failing to maintain policies and procedures reasonably designed to:

inform consumers of all available loss mitigation options, which resulted in some consumers not receiving information about options, such as deferral, when exiting forbearances; and
properly evaluate consumers for all available loss mitigation options, resulting in improper denial of deferral options.
Payday Lending
Regarding payday lending, examiners found that some lenders failed to maintain records of call recordings that were necessary to demonstrate compliance with certain conduct provisions in consent orders, e.g., prohibiting certain misrepresentations. The consent order provisions required creation and retention of all documents and records necessary to demonstrate full compliance with all provisions of the consent orders. The Bureau determined that the failure to maintain the call recordings violated the consent orders and federal consumer financial law.
Although this finding was specific to payday lenders, it may have broader implications for entities subject to an active CFPB consent order, as the provision relied upon by the Bureau in making its finding is routinely found in CFPB orders.
Takeaway
The compliance issues noted in the Supervisory Highlights emphasize the importance of maintaining a strong and continually updated compliance management system. Entities should review the Bureau's supervisory observations against their current policies, procedures, and processes to ensure consistency with the Bureau's compliance expectations, and to determine whether enhancements and/or proactive consumer remediation may be appropriate. Finally, entities subject to active CFPB consent orders should pay particular attention to whether their current policies, procedures, and processes are sufficient to ensure compliance with applicable law and the terms of the consent order, in order to mitigate against the risk of being deemed a repeat offender and potentially subject to increased penalties or broader structural remedies such as "seek[ing] 'limits on the activities or functions' of a firm for violations of laws, regulations, and orders."